In 2021, POP Solutions won an EcoVadis silver medal for its corporate social responsibility (CSR) initiatives. It went one better in 2022, winning gold, and it does not intend to stop there.
"Standing still is going backwards," says Thierry Pauwels, Sustainability and People Manager at POP Solutions. "In three years, we've gone from silver to gold. And although EcoVadis raised the bar even higher between 2021 and 2022, this didn't stop us improving our score by winning a gold medal and doing even better in terms of our social and environmental responsibility."
However, POP isn't one to rest on its laurels. "We aren't (yet) at the top of the podium, so we'll be taking further action," confirms the manager. "We are working hard to evolve alongside our customers and suppliers so that everything we do serves the common and collective interest." The ultimate goal here being, of course, an EcoVadis gold medal.
A gold medal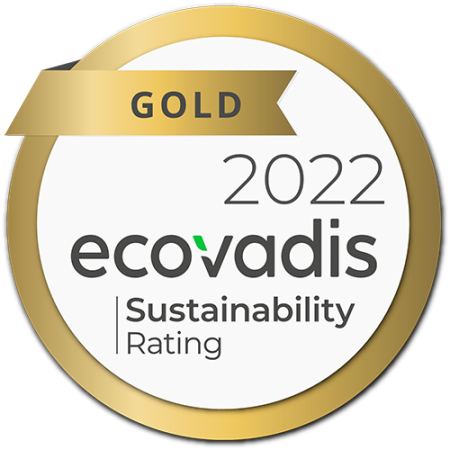 The overall score awarded to POP Solutions by independent assessor EcoVadis (which has conducted over 90,000 CSR assessments in more than 160 countries) is no accident. In recent years, POP has committed to working in line with the 17 Sustainable Development Goals set by the United Nations for 2030.
"This approach also aims to help our clients – brands and advertisers – to achieve their goals and fulfil their extra-financial reporting requirements under the European Green Deal and the expected European Directive on Corporate Sustainability Due Diligence," says Thierry.
But how specifically is POP improving and honouring its CSR commitments? Thanks to its FSC-certified plants and cardboard, the use of 100% green energy (part of which is generated locally), low-energy buildings, but also by designing furniture made of various recycled materials and/or low-carbon alternatives, using local suppliers, focusing on eco-design, improving waste management, increasing the useful life of its products and reducing its CO2 emissions during transport.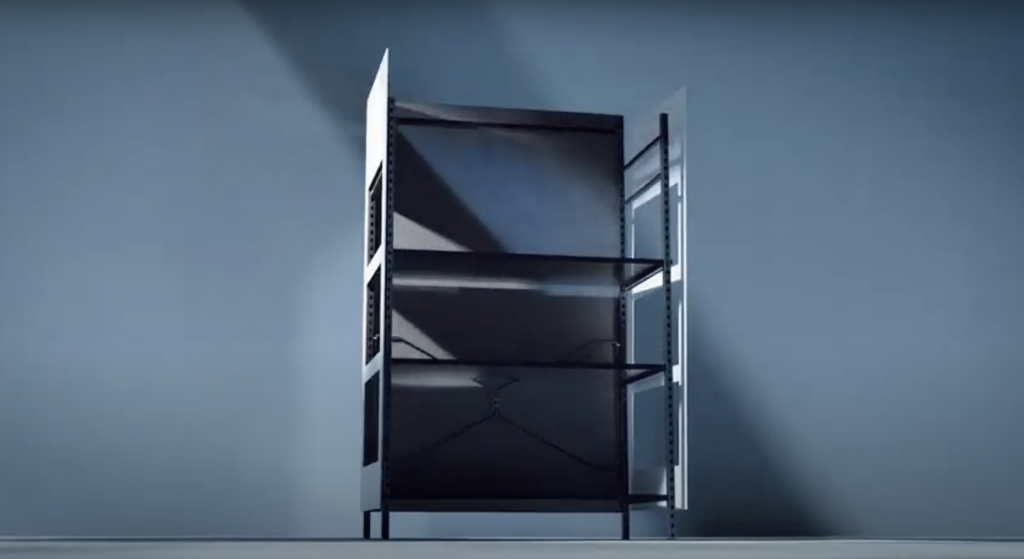 And that's not all! "We have drawn up an anti-corruption charter and a code of conduct," continues the Sustainability and People Manager. "We also make sure to comply with the GDPR when it comes to respect for personal data, and guarantee safety and accident prevention at work, not forgetting respect for employment law and all the principles of human rights, fairness and the rejection of all forms of discrimination."
By making all these commitments, POP has consolidated its position among the top 5% of the 700 companies worldwide assessed by EcoVadis in the furniture manufacturing sector.
"In the future, we intend to further our eco-design approach by using alternative materials, giving our customers calculations of the carbon footprint of our products and drafting a CSR charter for our suppliers," says Thierry. The ultimate goal, which he hopes will be achieved in the course of 2023, is "to develop POS solutions for hire."
POP Solutions is aiming to give its customers (brands and distributors) a choice between traditional POS materials at an attractive price and POS solutions with the smallest possible carbon footprint, or even a combination of the two through dialogue and integrated co-creation.
Renting, recycling and upcycling
Although the majority of its displays are still made of cardboard, POP Solutions' R&D team has created Infinity, a range of modular and sustainable metal POS furniture.
"By offering this type of product, we are supporting the paradigm shift in the sector," explains Thierry. "Today's consumers are rightly putting pressure on brands to be more responsible and sustainable. As a result, brands are asking us for more 'responsible' solutions for their point-of-sale communication. Even if there is still a long way to go, attitudes are changing. This concept has already won over one client, a major player in the gambling industry who, after a year of prototyping and comparing options, tasked POP with a multi-year production programme. Much more attention is now being paid to what happens to displays once their useful life comes to an end. Renting out metal furniture combined with the development of a recycling and, if possible, upcycling chain would be a significant step in the right direction."
POP Solutions is already heading in this direction with a view to offering its customers even more efficient, sustainable and responsible solutions.