As part of their ongoing collaboration, Belgian games and toys brand Fox & Cie appointed POP to design the festive window decorations for its 22 stores.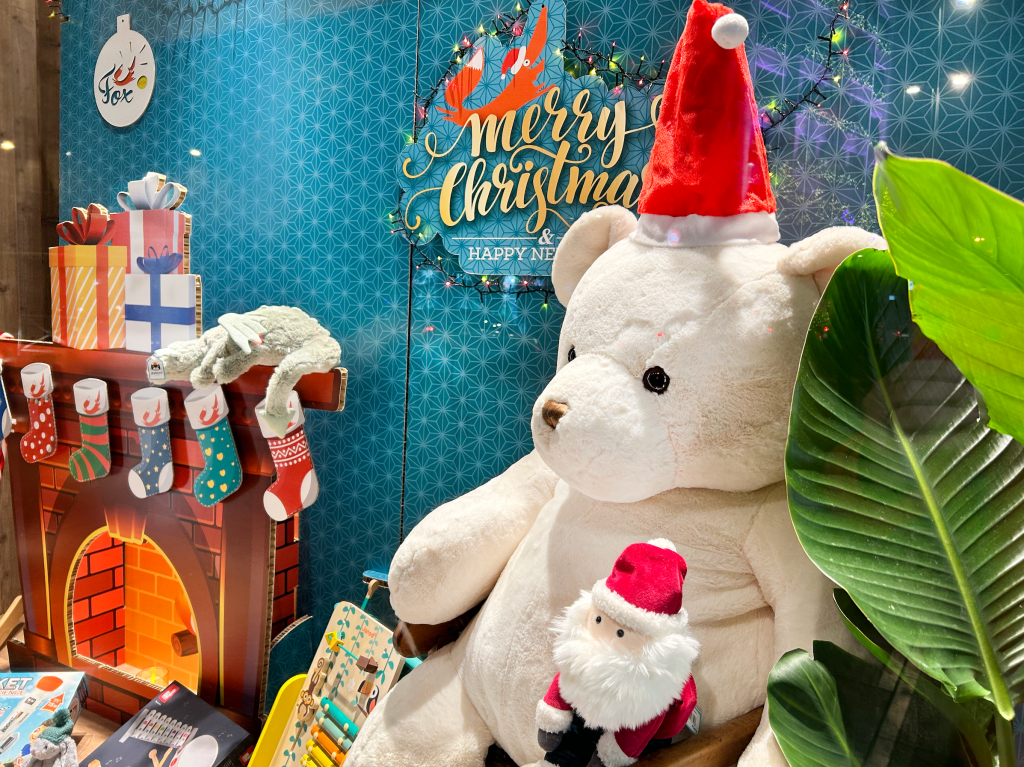 Fox & Cie has been working closely with POP Solutions on its window dressing since 2018. A memorable example was the spectacular animated display for the opening of the Fox store in Brussels' City 2 shopping centre. The fact that the two firms are now neighbours on the same street in Nivelles has further cemented the partnership. "We were looking to relocate our POS advertising, and geographical proximity was one of the factors that influenced our choice," explains Frédéric Henrotte, one of Fox's three managing partners. "We also knew that POP always come up with great ideas."
An adaptable kit
After creating two giant tarpaulins for the new Fox store in Ghent, POP embarked on another project to dress the windows of the brand's 22 stores for Christmas. The challenge was to find a way of tailoring a standard design to the size of each outlet. "POP Solutions devised an adaptable kit suitable for both small and large shop windows, consisting of a basic set to which extra items could be added," explains Frédéric. "They also took care of everything from design through to production, including prototyping. We then put the kits together ourselves and sent them out to our various stores." The kit included a fireplace, Christmas tree, baubles and snowflakes, and the combination of panels, window stickers and hanging items meant that it could be customised to make the most of each space.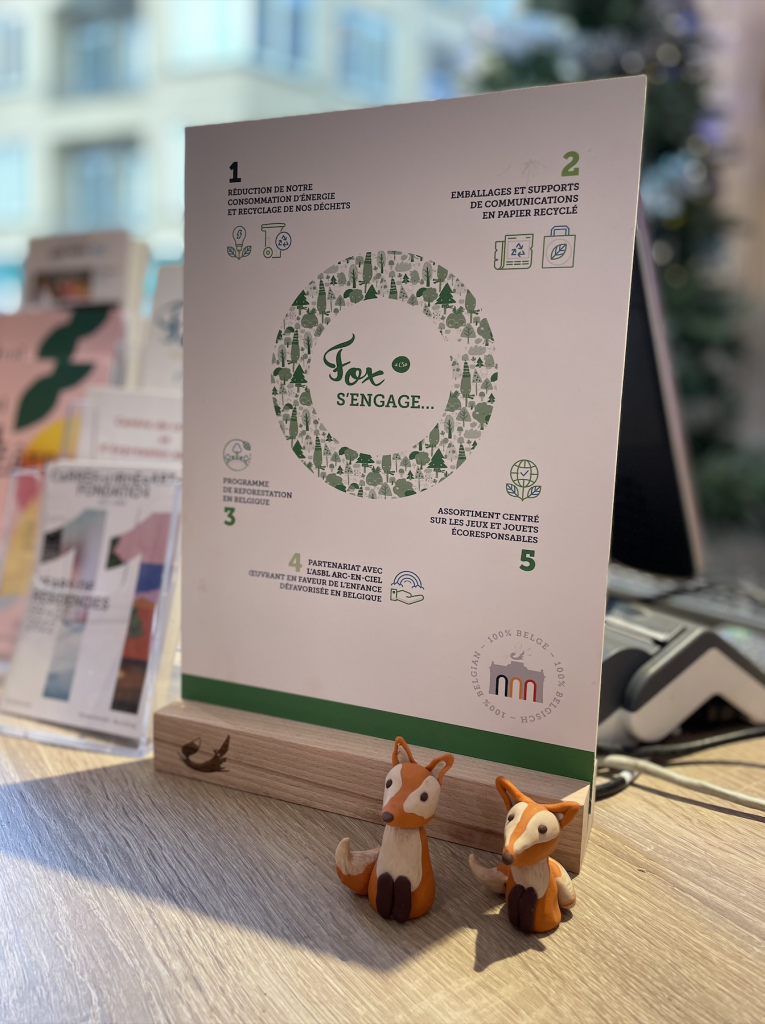 Shared values
Rolled out in stores from early December, the 22 modular kits were made from 100% FSC-certified Re-board. This matters, because as well as being neighbours, Fox & Cie and POP share the same values in terms of eco-protection.
POP is committed to operating in an environmentally responsible way and constantly strives to reduce the environmental impact of its projects. This approach earned it an EcoVadis gold medal in June 2022.
Meanwhile, Fox & Cie has focused on more sustainable and eco-friendly toys from the outset, favouring materials such as FSC-certified wood and recycled cardboard. In 2019, the company also launched a programme to rehabilitate a 75-hectare forest in Belgium, with the aim of planting 30,000 trees in five years. It has showcased this commitment with wooden flyer holders, designed (of course!) by POP.